K-9's in Flight are the country's top premier K9 Sports entertainers, with over 15 years of professional experience, they have dazzled audiences all across America and beyond. K-9's in Flights dogs are rescued or adopted and the show emphasizes the desperate need for pet adoption. K-9's in Flight is dedicated to the public education of the pet overpopulation problem, and committed to finding a solution.
Showtimes:
M-F 5:00, 7:00 & 9:00PM
Sat-Sun 2:00, 5:00 & 8:00PM
Kristen Johnson is no "lovely" magician's assistant. She's Lady Houdini, an escape artist who has successfully performed thousands of public feats and broken Harry Houdini's record for the most water escapes ever. She is currently the only female in the world attempting the water torture cell.
Showtimes:
M-F 5:30PM & 8:30PM
SAT-SUN 2:30,5:30 & 8:30PM
Brian Ruth will transform a raw, two foot long log into a true work of art with only a chainsaw. Carving Auction: Oct. 12 at 7PM
Showtimes:
M-F 5:30, 7:30 & 9:30PM
SAT 1:30, 3:30, 6:00 & 9:30PM
SUN 2:30, 4:30 & 6:30PM
Whether he is juggling, ball- spinning, lasso- twirling, he's a man we can all look up to.The phenomenon known as the Walking TreeMan! Barely distinguishable from the real trees, Walking TreeMan moves slowly around the grounds, enchanting all that he meets. At over 12 ft. tall, TreeMan can be seen from 150 yards away!
Roaming the Grounds Daily!
RoboCars are life sized transforming robot vehicles. A black Chevy S10 Pickup and a white GMC Denali Pickup. Availabile for photos daily at the Andean Chevrolet Booth.
Roaming the Grounds Daily!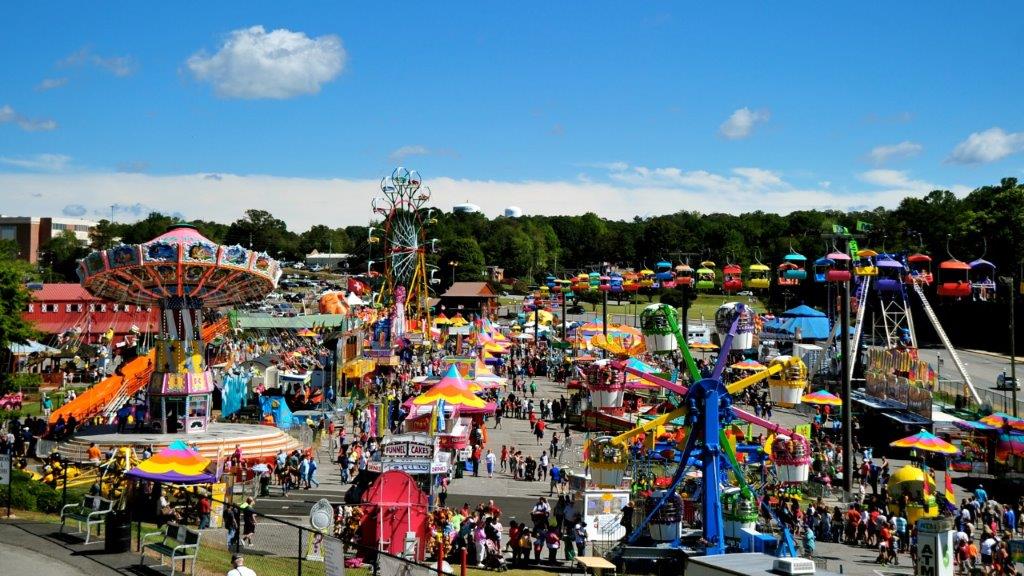 A Carnival Midway featuring over 40 rides and numerous games that will surely provide fun for all! All rides require more than (1) coupon each.
Ride Restrictions Apply.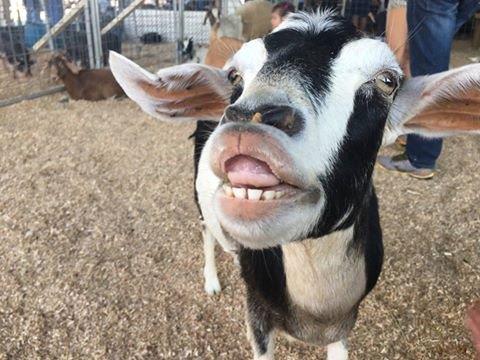 The Petting Zoo provides a fun and educational experience for all ages. There are bison, zebra, cows, rabbits, llamas, and more!
OPEN DAILY DURING FAIR HOURS
Traditional performances and demonstrations will educate visitors about Native American history and way of life.
ALL DAY, SATURDAYS & SUNDAYS ONLY
Cotton Gin
M-F 7PM
SAT & SUN 4 & 7PM

Saw Mill
M-F 5:30 & 7:30PM
SAT & SUN 1:30, 3:30 & 6:30PM